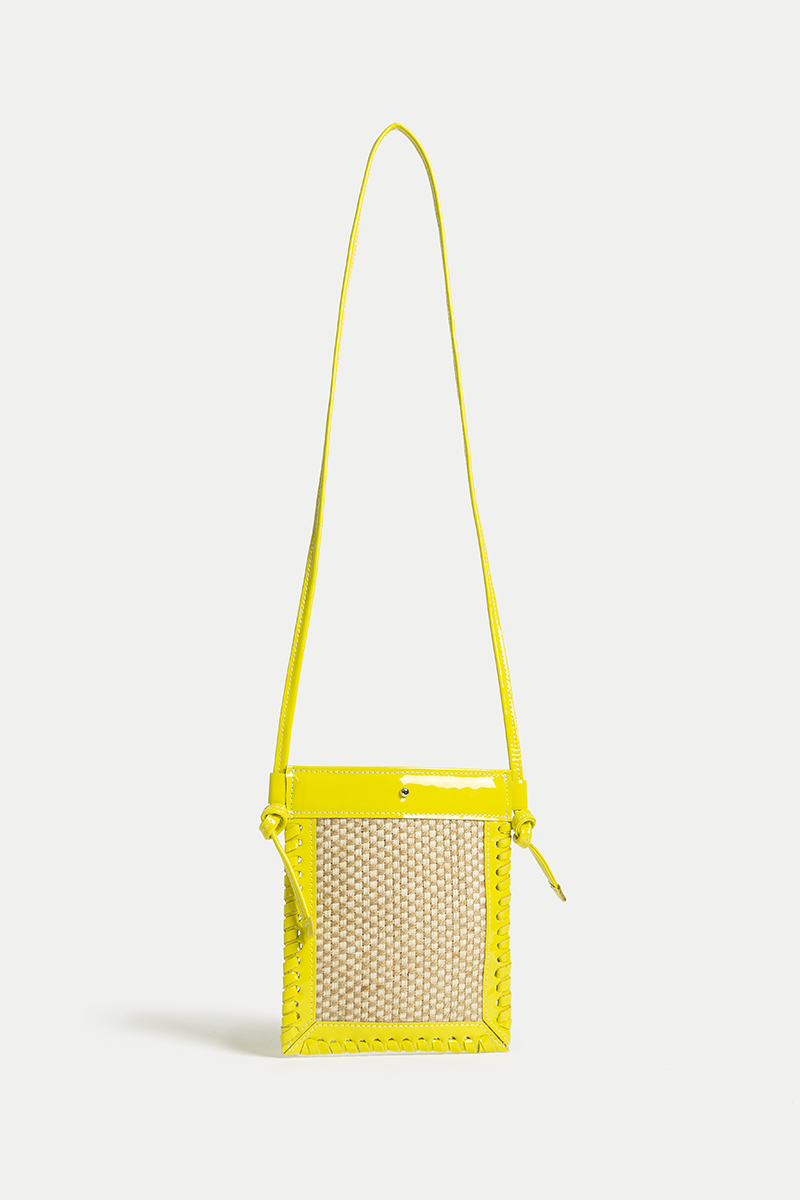 JENGIBRE BAG - YELLOW
Small sized crossbody bag. Leather combined with raffia. The strap is adjustable. On each side there is a braided detail. Silver hardware.
This product is 100% handmade and can take up to 15 days to ship
Composition
100% calf leather & 100% natural raffia
Lining: cotton canvas.
Size (cm):
20 tall x 16 width. Strap:
105 long x 1 width
Customer care ︎
Our customer care is always available to help you out with your order